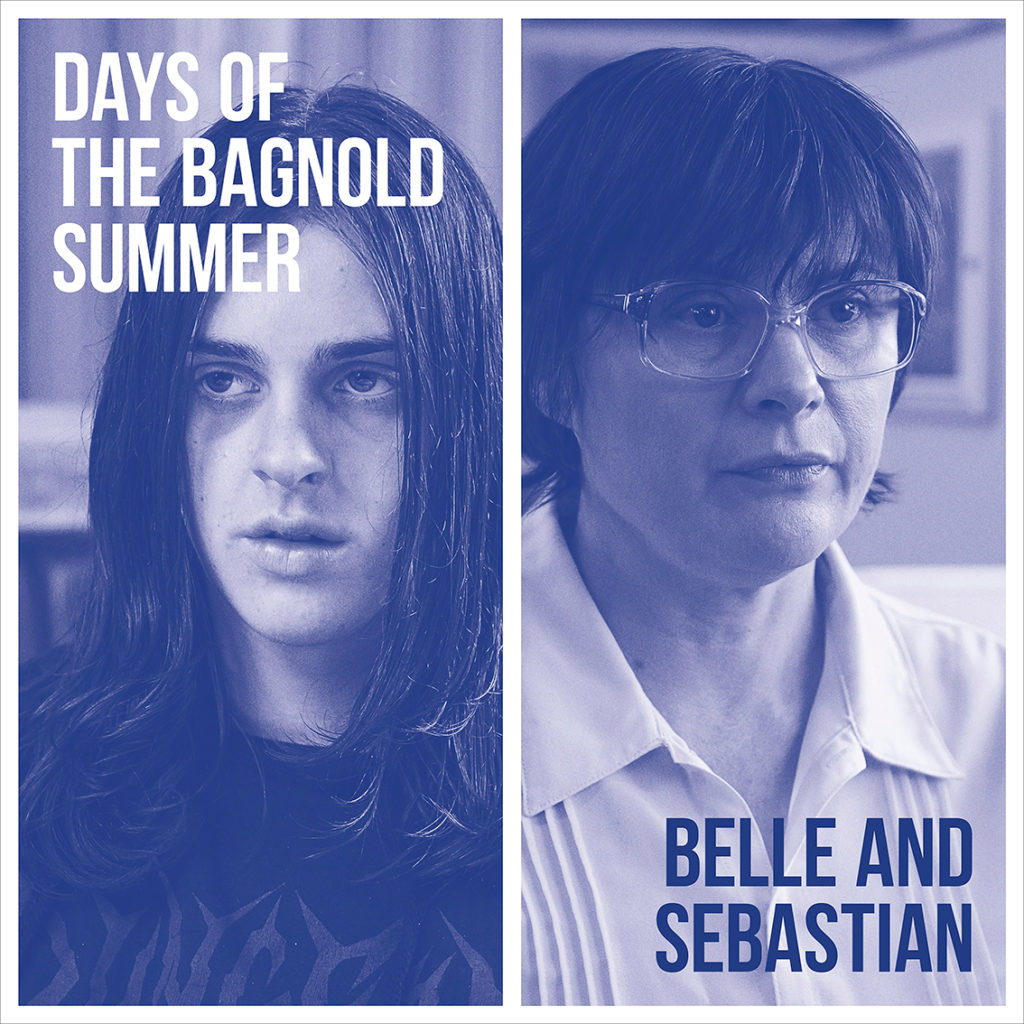 Además, comparten el video musical para el primer sencillo "Sister Buddha"
Belle and Sebastian han detallado su soundtrack original para la próxima película "Days of the Bagnold Summer". Estará disponible el próximo 13 de septiembre a través de Matador Records. La banda sonora incluye 11 canciones nuevas, así como versiones regrabadas de "Get Me Away From Here I'm Dying" y "I Know Where the Summer Goes".
En un comunicado de prensa, Stuart Murdoch dijo que el director de "Days of the Bagnold Summer", Simon Bird, "estaba convencido" de que la banda usó "Get Me Away From Here I'm Dying", que apareció originalmente en la película "If You're Feeling Sinister" de 1996. "Es un verdadero fanático del grupo", dijo Murdoch.
Además, Murdoch discutió los orígenes de "Safety Valve", una pista que él llama "antigua". Explicó: "Es anterior a la banda; tiene tal vez 25 años. La única vez que recuerdo haberla tocado fue en una cafetería con un amigo mío, y la gente se rascaba la cabeza. Solo había un verso y un coro, así que volví a él y revisé las palabras. Es una canción simple sobre el exceso de confianza en una persona en particular, probablemente mi novia en ese momento. Pero parece funcionar bien aquí también".
"Days of the Bagnold Summer" es una adaptación de la novela gráfica de Joff Winterhart. Con su lanzamiento en 2020, es protagonizada por Earl Cave ("The End of the F***ing World"), Monical Dolan, Rob Brydon, Alice Lowe, Tamsin Greig y Elliot Speller-Gillot.
A continuación, vean el video musical del nuevo sencillo "Sister Buddha".
"Days of the Bagnold Summer":
01 Sister Buddha (Intro)
02 I Know Where the Summer Goes
03 Did the Day Go Just Like You Wanted?
04 Jill Pole
05 I'll Keep It Inside
06 Safety Valve
07 The Colour's Gonna Run
08 Another Day, Another Night
09 Get Me Away From Here I'm Dying
10 Wait and See What the Day Holds
11 Sister Buddha
12 This Letter
13 We Were Never Glorious